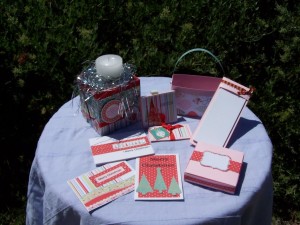 Hello Everyone!
I would just like to show you some things I made yesterday using Kaisers Q2 Christmas Carnival Collection.
I was a bit stuck with what to give my daughters school teacher as a Thank You for this year, so I started playing around with the Carnival papers and this is what I came up with: (comments will be appreciated!!)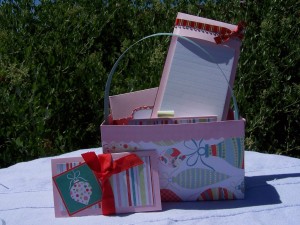 Its a little tote made from 1 sheet of 12″ papers, 2 brads and a strip of paper for the handle. For inside I made a little box out of pink cardstock which will be filled with either chocolates or toffees.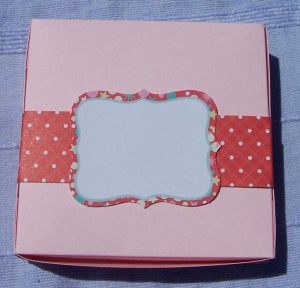 I then made a magnetic shopping list for on the fridge. (using some more of the pink cardstock, piece of ribbon, a couple of rhinestones and a small pad from king kong)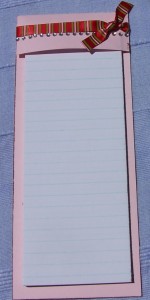 And I made a cover for a packet of post it notes. It has a little loop up the top for a small pencil or pen and I used the Carnival puffy stickers as an embellishment.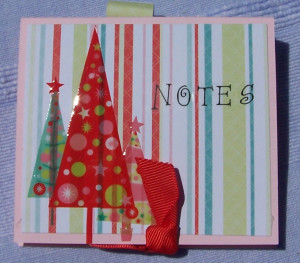 With a scrap of the cardstock I had left I made a little holder for either a gift voucher or lottery ticket.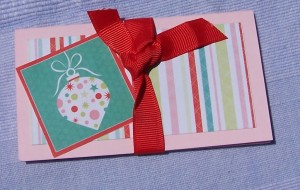 I then decided I needed to make a table center piece for Christmas. Finding nothing else suitable I used the smaller square tissue box cover from Kaiser, turned it upside down, put a bit of cardboard in the bottom to seal the hole and painted it red. After I finished embellishing it, I filled it with florist foam and pushed a candle in. To cover the rest of the green I used some silvery tinselly stuff (sorry forgot the name!!).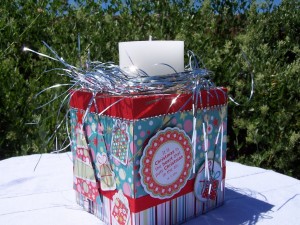 Then I made a couple of quick cards: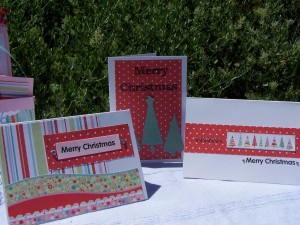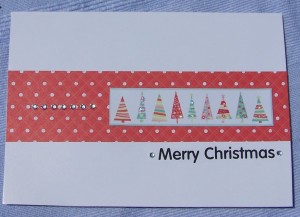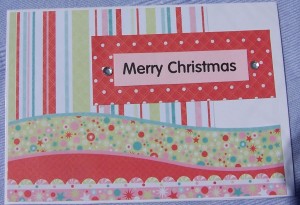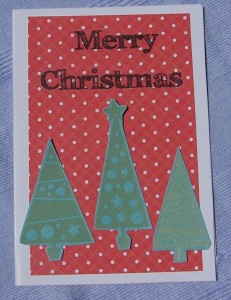 Tomorrow I will show you what I have been making with the Lilac Avenue Collection.
Hope you have a great day!
Marijke