Have you wanted to create your very own girl art, but felt a little intimidated by the process? Jamie Dougherty takes you step by step to help you create your very own Bloom Girl work of art. Even if you're new to drawing/mixed media, Jamie provides everyone with a template to help them create their beautiful piece of home decor, so no drawing skills needed! You will also learn fun techniques while working on the natural surface of wood. Come and join us for a day of Bloom Girl fun and find your inner artist just waiting to break free.
Jamie Dougherty is flying over from the USA and coming to Geraldton to teach us how to draw a beautiful Bloom Girl during a 6 hour workshop.
Here are some images from her beautiful work: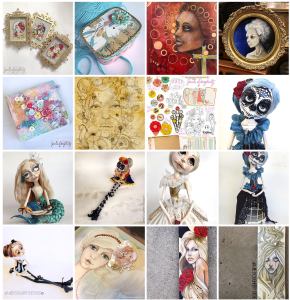 The 6 hour workshop costs $150 and includes the following in your kit: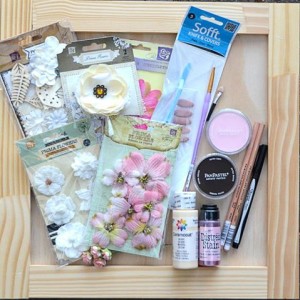 This Bloom Girl workshop will be held on Saturday 26th July at the Master Builders Training Centre on Walton Street and will start at 9am.
Click on "store" in the above tab to book in for this class.
Wishing you a fantastic Friday!
Marijke